Hiking Mount Unzen
雲仙岳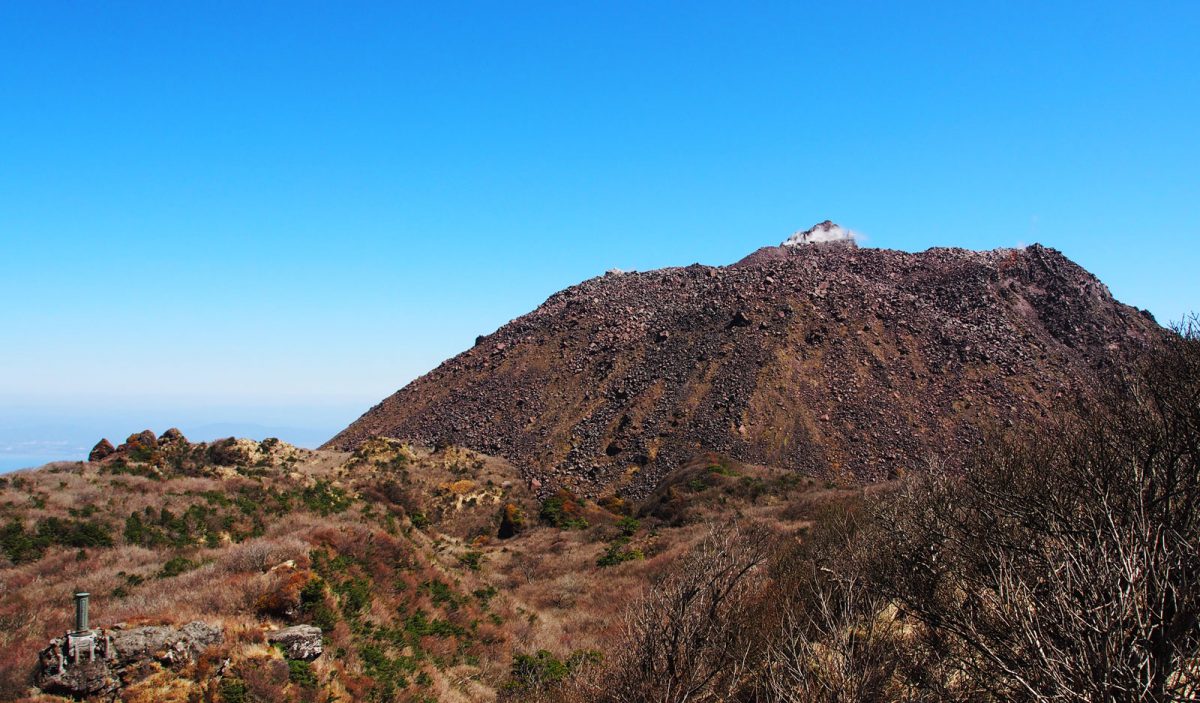 The infamous mount Unzen
Mount Unzen or Unzen-dake 雲仙岳 is a group of several active stratovolcanoes situated in the center of the Shimabara Peninsula on the island of Kyushu. Its highest peaks are Fugendake 普賢岳 at 1,359 m and Heisei Shinzan 平成新山 at 1,486 m.
In Japan, Mount Unzen is infamous for having caused the greatest volcanic disaster, in 1792. After the eruption, a landslide swept through the ancient city of Shimabara and ended in the sea, causing a tsunami that struck nearby areas and killed nearly 15,000 people.
Its latest eruption dates back to June 3rd 1991 when repeated collapses of the new lava dome generated very strong pyroclastic flows killing 43 people.
Due to its violent eruptions history and proximity to populated areas, Mount Unzen was designated a Decade Volcano by the United Nations in 1991.
The Unzen-dake hike
We spent the night at Unzen Onsen town and made an early start for the hike. There are no regular buses to bring you to the start of the hike but instead you can use a very comfortable "shared taxi service" which is actually a small mini van that gets you to Nita Pass. From there you can take a ropeway or hike your way through the very beautiful path. There are 3 peaks on your hiking route: Mt. Myouken, Mt. Kunimi and Mt. Fugen. From Mount Fugen you can see Mount Heisei-Shinzan and the new lava dome erupted in 1991.
The route map is easy to fi in Unzen Town Info Center (see below for pfd version). The paths are well marked and quite easy. We managed to walk the tour in around 2 hours and had time to spare while waiting our shared taxi route back. Alternatively it was possible to go back to Unzen Onsen by foot via another hiking trail down, but as we were not prepared, we skipped this option and just enjoyed the perfect sunny day by walking a bit more around the area.
The views from the different peaks were all splendid, with the sea visible at all places and all directions.
Practical Info
The shared taxi service goest up to the mount 3 times a day – at 9am, 11am and 2pm and returns at 10:20, 12:20 and 15:20. It costs 820 yen two-way per person. The taxi pickup is in the town center. We stayed at Unzen Onsen for 2 nights and slept at Unzen Fukudaya. Read here the separate post about  the town and our stay.
We last visited in March 19th 2020.